Technology Shifts (Aug 14, 2023)
While it is easy to miss, our world is rapidly changing, thus presenting a new landscape of risks and opportunities. The focus of this installment is to address some of the major current and pending shifts and related implications.
I. Work Habits – Commercial office buildings are facing a storm probably not seen for the past hundred years or perhaps ever. Yes, there have been recessions before and overbuilding periods which were typically dealt with by allowing time and increased demand to eventually absorb any excess supply. However, current conditions are far worse with vacancies lingering on the market for years and overall vacancy rates marching upward. The underlying trends at play are the following:
Technology – the easy access to high quality communication devices and computer support enable employees to work from home.
Worker Preference – many workers prefer to work from home as it eliminates commute time (typically two hours per day), increases flexibility (childcare and in some case pet care is eased), and home choices are broader.
Green Focus – many larger firms and some mid-sized ones feel compelled to reduce their carbon footprint forcing them out of older buildings.
Upshot – While there is little doubt that during and post Covid lockdown, employers tolerated off-site work. It is less obvious whether this will continue. The simple fact remains that supervision, training, and value affirmation is more difficult when conducted remotely. Perhaps hybrid models will remain the norm with some days in the office. The upshot of this would be a more "hotel" type of workspace with a focus on guidance and training in the office and lower space needs for most firms. Nonetheless, combine the above factors with a rise in cap rates and the result is a significant decline in the value of many commercial buildings, a trend which will continue as additional leases come up for renewal. While some regional lenders might be pressured, the low original advance rates or LTVs combined with the regular amortization provides some cover. Add in some energy efficiency and layout issues and many cases, a large portion of the stock is under pressure.
II. Vehicles – Technology and regulations have evolved to the point that electric vehicles are cost-competitive with internal combustion engines. As the industry benefits from economies of scale both in production and charging networks, the appeal of EVs is likely to grow. Furthermore, the self-driving capability is likely to further enhance appeal.
Upshot – few companies survive a major technology. For example, Conestoga wagons were the major carriage maker approximately 150 years ago, but never made the shift to self-propelled vehicles. Tesla and BYD are production leaders for now. Ford expects full-year loss of about $3 billion for Ford Model e, its division focused on electric vehicles [1].
III. Defense – the Ukraine War is forcing a re-thinking of many theories regarding modern warfare. One is that it is rapidly becoming obvious that inexpensive drones can relatively easily defeat major assets such as ships, tanks, and personnel. Recent events have proven that Ukraine, which does not posses a navy, is depriving Russia access to most if not all the Black Sea because of the damage caused by drone vessels. Similar is the case of air assets whereby relatively inexpensive missile systems are feared by Russian pilots. Lastly, air defense systems appear to be countering many of the incoming Russian missiles.
Upshot – Bigger is not necessarily better as a large naval vessel is far more vulnerable than a fleet of smaller ones. The same is proving to be the case for land-based drones.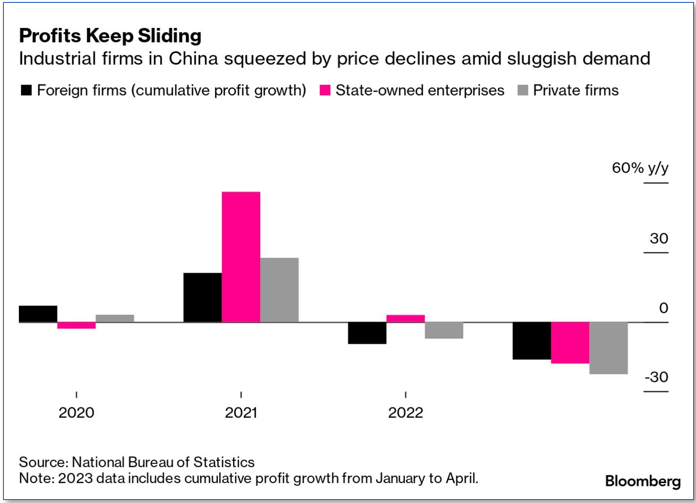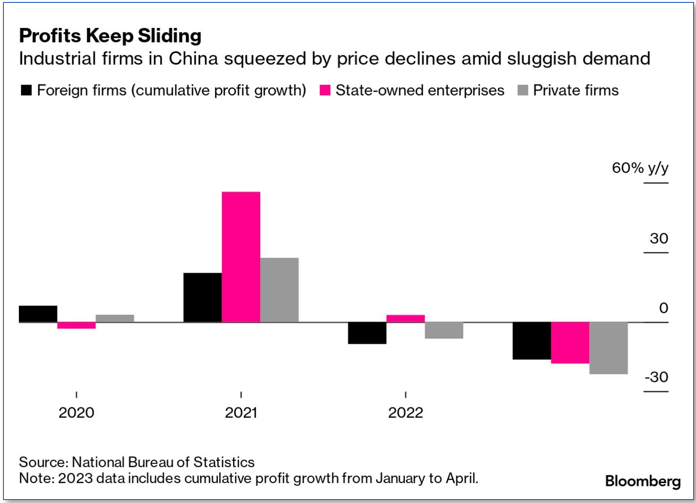 IV. Trucking – in the next several years, self-driving trucks are likely, and over time might become the norm as system costs and safety records prove superior to current processes. Furthermore. self-driving trucks can be operated 24 hours per day and thereby significantly cut delivery times.
Upshot - Various groups are scrambling to address self-driving. Trucking is the most common job in 29 U.S. states so there likely will be some regulatory pushback. [2]
V. Education – an increasing portion of the population is questioning the value of a four-year liberal arts education. Online education from the best educators is rapidly emerging as an alternative and over time, some programs might challenge the traditional stalwarts in this area. One could envision a better education experience via tools such as augmented reality.
Upshot – as unemployment remains low, some employers will view alternatives as acceptable and while not replacing top-tier universities, complement some of the other offerings. Also, some universities already offer online versions at a reduced price.
Sources
[1]  https://media.ford.com/content/fordmedia/fna/us/en/news/2023...
[2] https://www.rtsinc.com/articles/why-trucking-still-america-s...

This content is produced by individuals who are not part of the credit ratings team and do not have responsibilities for determining credit ratings or developing/approving methodologies, models or procedures that are used to determine credit ratings. The views expressed in this article might not parallel the views of the credit ratings team. The information in this report is based on current publicly available information that Egan-Jones Ratings Company ("Egan-Jones") considers reliable, but we do not represent it is accurate or complete, and it should not be relied on as such. The information, opinions, estimates and forecasts contained herein are as of the date hereof and are subject to change without prior notification. Any credit ratings issued by Egan-Jones represent Egan-Jones Rating's current opinion of the credit risk of the instrument or entity rated. Any such credit ratings do not address other factors or risks such as market volatility, market risk or liquidity risk. Prospective clients should refer to Egan-Jones Rating's published statements as to the meaning of different credit ratings assigned by Egan-Jones. Credit ratings provided by Egan-Jones are solely intended to be used by institutional investors. Egan-Jones does not assess or address the suitability of any investment for any client or any other person or the marketability of any security or instrument. Any credit rating issued by Egan-Jones is not, and should not be construed as, a recommendation to buy, sell or hold any security or instrument or undertake any investment strategy and EJR does not act as a fiduciary for any person. Egan-Jones may raise, lower, suspend, withdraw or otherwise modify a credit rating at any time in its sole discretion. EGAN-JONES IS NOT LICENSED AS A NATIONALLY-RECOGNIZED STATISTICAL RATING ORGANIZATION ("NRSRO") IN RESPECT OF "ASSET-BACKED SECURITIES", "GOVERNMENT SECURITIES", "MUNICIPAL SECURITIES" OR SECURITIES ISSED BY A FOREIGN GOVERNMENT (ALL AS DEFINED IN THE FEDERAL SECURITIES LAWS AND, COLLECTIVELY, THE "EXCLUDED SECURITIES CATEGORIES") AND ANY RATING ISSUED BY EGAN-JONES IN RESPECT OF ANY SECURITIES FALLING WITHIN AN EXCLUDED SECURITIES CATEGORY IS NOT ISSUED BY EGAN-JONES IN ITS CAPACITY AS AN NRSRO. Egan-Jones is not responsible for the content or operation of third-party websites accessed through hypertext or other computer links, cannot guarantee the accuracy of any information provided on an external website and shall have no liability to any person or entity for the use of, or the accuracy, legality or content of, such third party websites. The views attributed to any third party, including any article accessed via computer links, do not necessarily reflect those of, and are not an official view or endorsement of, Egan-Jones. This publication may not be reproduced, retransmitted or distributed in any form without the prior written consent of Egan-Jones. © 2023, Egan-Jones Ratings Company. All rights reserved.