A Vision For Markets: Message from the CEO
"I co-founded Egan-Jones over 25 years ago with a singular vision:  to provide timely, accurate credit ratings for the firm's clients.  That remains the firm's commitment today, as we look to offer high quality ratings and top customer service at a price point which accommodates the full-range of transaction sizes.
Egan-Jones is fortunate to have a strong base of long-standing institutional clients and increasingly counts the largest financial firms in the world as clients.  The firm's flexible ratings approach allows us to provide ratings for an ever-increasing number of transaction types and structures and we can also offer ESG scores and proxy advisory services.  I invite you to contact us to see if we can help with your needs."
— Sean Egan, CEO
As a credit rating agency regulated by the U.S. Securities and Exchange Commission, regulatory compliance is afforded the highest priority at Egan-Jones.  Egan-Jones has established a system of internal controls to ensure an exceptionally high level of compliance with applicable laws and regulations.
Egan-Jones provides their clients with timely and accurate ratings at a fair price point.
Egan-Jones' ratings are based on sound analytical methodologies and have held up through multiple credit cycles.
Egan-Jones' accuracy has been proven by our record of Hits and Misses [1]. Over time, major NRSROs' ratings have converged upon ours, displayed below as a hit.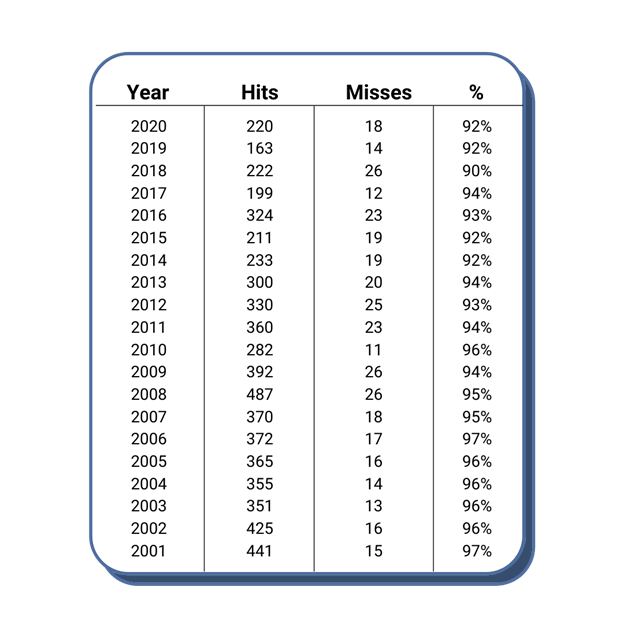 The "Hits and Misses" aims to measure the extent to which the major rating firms converge toward our rating. For example, if we rate an issuer "BB" and another rater moves from "BBB" to "BBB-", such an action would be considered a "hit". If the rater withdraws a rating, then such action would be neither a "hit" nor "miss". Additionally, if we rate an issuer at a different level than the other raters and warn that they might take a divergent action and subsequently take a divergent action, then such is not counted as a "miss".